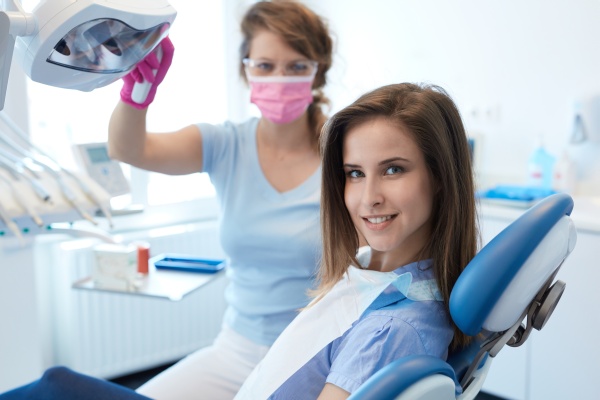 If you decide to get a dental implant in order to replace a missing tooth, then there are a few things you are going to want to know. While it is normal to experience many emotions from excitement to nervousness, knowing exactly what the procedure entails is a good way to ease any nerves. We also strive to help answer any questions you might have about the procedure beforehand.
What follows is a brief overview of what to expect when you get a dental implant.
The first step
Getting a dental implant is not normally a short procedure. We have come far with the practice and technology available to us and dental implants have achieved a 98 percent success rate. However, this rate comes from the work that the surgeon does to prepare your jaw to accept the implant. Factors that will determine how many visits it will take to see a successfully completed implant include:
The patient's oral health

The strength of the patient's jaw bone

How many implants will be necessary during the procedure
In the case of a weak jaw bone, bone grafts will be necessary so that the dental implant will take hold permanently.
Preparing for the procedure
While your surgeon will create a specific surgery preparation plan for you, there are some common ways to prepare for the surgery day. It is best to eat a healthy breakfast on surgery day. However, if you will be undergoing some type of sedative, it is common for surgeons to ask patients not to eat the night before.
It is also common for surgeons to ask their patients to clean their mouths with a particular antibacterial mouthwash, although every surgeon does not follow this practice. It is also important that you arrange for transportation to your appointment and back home as you will most likely be advised not to drive. Most people wonder if the procedure is painful.
While discomfort is common with most dental procedures, your surgeon will offer one of many levels of sedation and then it is up to you to decide which will best fit your situation. Local anesthesia and/or IV are the most common although you may discuss other sedation options. Getting your smile back definitely does not need to be painful.
The day of the procedure
Surgery day will look different for each specific case. There is, however, a standard breakdown of what goes into getting a dental implant. After sedating the patient the surgeon will create an incision in the gums in order to expose the bone. The surgeon will then use a drill to make the hole into which the implant will be placed.
At this time the titanium screw will be put into place, most likely with the same specialized drill used to make the hole. Next, the bone needs time to naturally fuse with the titanium. Once the jawbone has had time to regrow, the surgeon will bring you back to affix the abutment, which is what will eventually hold the crown in place.
Your gums need a little time to heal and strengthen before the crown can be put into place. Once healed, your surgeon could take some teeth impressions to be absolutely sure that your crown will fit naturally. Finally, you will come back to have your natural looking crown attached to the abutment.
New responsibilities
With your new beautiful smile comes a few new responsibilities. Your dentist will work with you to create a personalized aftercare plan. This may include a temporarily modified eating regime, prescription pain medicine and a temporarily modified dental hygiene routine. If your pain or discomfort worsens during the weeks following your procedure, call your dentist.
Getting a dental implant is an exciting way to take back your smile. The procedure is common, sophisticated and 98% sure to be successful. Increase your odds of a successful procedure by working with your surgeon to create a personalized plan to prepare for the surgery and for recovery. Congratulations on taking control and getting the healthy smile that you deserve for years to come.
Request an appointment in our Lincroft dentist office here: https://lincroftvillagedental.com.
---
Related Posts
September 7, 2019
Hybrid dental implants are a great option for people who are missing most or all of their teeth. Dental implants, which are relatively new technology, are generally considered to be the best option for tooth …
---