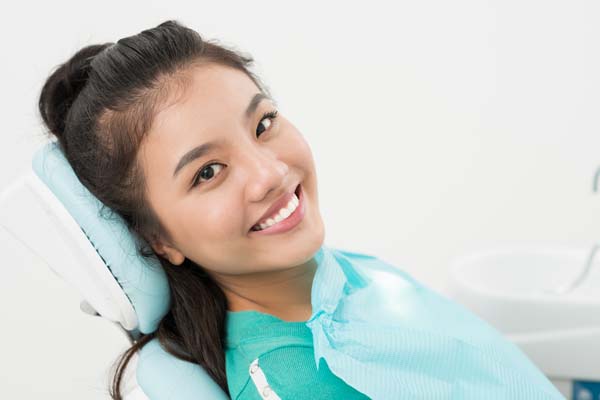 Hybrid dental implants now come in several varieties, and the choices may be confusing to patients who have not had the various options explained to them. Though all hybrid dental implants (also called hybrid dentures or hybrid overdentures) function in much the same way, there are significant differences.
Different types of hybrid dental implants
There are generally four different categories of hybrid dental implant restorations commonly available.
Titanium and acrylic
The first type is made of traditional acrylic, such as that used in traditional dentures, but affixed to a titanium substructure. The titanium frame is designed to be permanently affixed to implanted rods that are surgically inserted into the jawbone. The titanium frame then facilitates the permanent attachment of acrylic dentures.
The titanium and acrylic hybrid dental implant reduces biting and chewing pressure so it is not transferred to the implant and may, therefore, bring a greater measure of comfort to the wearer. They are also easily repaired should they become damaged. Though they may stain over time, they can be easily cleaned and polished. The denture is made of a cured acrylic base. Because of this, in rare circumstances, individual prosthetic teeth can become dislodged. However, if this were to happen, they are easily repaired.
Acrylic dentures are cheaper and lighter, but not as long lasting as zirconia dentures. Acrylic dentures have been around the longest, and though they may chip, they are easily repaired. They also wear down faster than natural teeth but will not wear down any natural teeth remaining in the opposite jaw.
Smart Composite hybrid dental implants
Smart Composite hybrids are a combination of milled composite materials that have benefits over both acrylic and zirconia hybrids but also come with downsides. They are strong and composed of rigid metal bonded to the resilient hybrid composite. They are also easily polished and can be repaired in the mouth. They are less likely to chip than acrylic and are more lightweight than zirconia. Though they are very durable, they may not last as long as full zirconia hybrid dental implants.
Full zirconia hybrid dental implants
Hybrid zirconia dental implants are one of the most attractive and durable dental restorations possible and possess remarkable strength, rivaling or even surpassing the biting and chewing ability of natural teeth. They are perhaps the best combination of strength and aesthetic features, and many patients feel that this option is closest in feel to that of their natural teeth. Zirconia is the most durable option and least likely to chip.
Porcelain fused to metal hybrid dental implants
These hybrid dental implants most closely resemble natural teeth, and though they are more likely to chip than zirconia, they will last for decades without the need for repair. These are, however, generally the most expensive option but also the most versatile.
The variety of available options provides a considerable choice
To learn which of the available hybrid dental implant technologies may be ideal, the first step is to schedule an initial consultation with a dental professional in your area.
Request an appointment here: https://lincroftvillagedental.com or call Lincroft Village Dental Care at (732) 842-4037 for an appointment in our Lincroft office.
Check out what others are saying about our services on Yelp: Read our Yelp reviews.
---
Related Posts
September 20, 2019
Life can be rough on teeth, but cosmetic dental procedures can come to the rescue. Through accidents, injuries and poor oral health habits or because of genetics, your teeth may not look the way you …