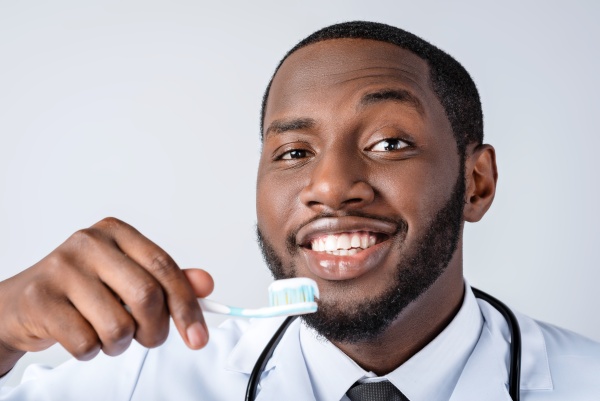 Looking for some of the best ways to improve your dental health? Taking care of your gums and teeth is necessary to help your teeth last a lifetime. You probably know that brushing your teeth at least twice a day, as well as flossing after eating is an essential part of good oral health care. Making regular appointments with a dentist is also an important part of a proper oral health routine.
However, there are other things that you can do to support your dental health. By choosing to go above and beyond recommended oral hygiene, you are taking the necessary steps to ensure your oral health will be in good standing for many years to come.
Dental health care basics
The following list includes the recommended dental basics that everyone should be following for overall good oral health:
Brush teeth at least twice a day for two minutes each time, using a fluoride toothpaste
Brush teeth with gentle circular motions to remove food particles and any plaque buildup
Gently brush the tongue
Floss teeth at least twice a day, preferably after every meal
Use a mouthwash, if necessary
Drink plenty of water a eat lots of crunchy fruits and vegetables
Sugar free gum for dental health?
While regular bubble gum is full of sugar and is not healthy for the teeth, certain gum can help clean the mouth. There are several brands of teeth-whitening gum that can help clean the teeth between meals without adding extra sugar to the teeth. In fact, chewing the right type of gum is an effective substitute to follow a snack or lunch when one does not have a toothbrush.
Chewing sugar-free gum is often recommended since it does not contain any sugar and does not lead to any tooth decay. Teeth are more vulnerable right after eating due to the acids from plaque bacteria. Therefore, chewing sugar-free gum can reduce the amount of these acids. Sugar-free gum also helps the mouth to produce more saliva, which helps to combat any acids in the mouth that cause issues.
Chewing sugar-free gum can also help someone who is experiencing dry mouth or bad breath, as the increased flow of saliva helps combat these common dental issues.
Want to learn more?
If you are interested in learning more about how you can improve your dental health we invite you to contact us now to make an appointment. Whether your current oral health is in tip-top shape or is in need of a little improvement, we can help. Our team is one that truly cares about all of our dental patients.
We are happy to assist you with any dental services you need or want more information on. For example, we offer teeth straitening and bright teeth services for those who are wanting to improve their smile. Hope to hear from you soon.
---
Related Posts
January 5, 2019
Cold, mouth and canker sores are all sores that can affect many people at some point in their lives. Each type of sore is different and have their own symptoms that can be identified.Mouth sores …
---