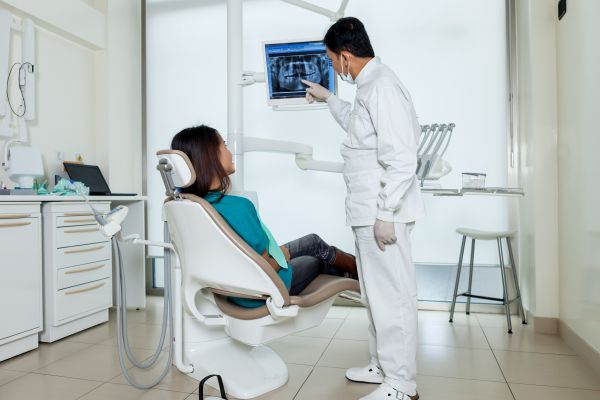 Hybrid dental implants are a great option for people who are missing most or all of their teeth. Dental implants, which are relatively new technology, are generally considered to be the best option for tooth replacement; but for many people, they can be cost-prohibitive. Hybrid dental implants are a good option for people who may not be able to pay the high costs associated with regular or traditional dental implants. They are an affordable and innovative solution to replace lost teeth, even if a patient has experienced total tooth loss.
About hybrid dental implants
Hybrid dental implants are a cross or hybrid of dental implants and regular dentures. They are, in effect, full dentures that are affixed to implants. Unlike traditional dentures, hybrid dental dentures rest on four permanent dental implant posts. These implants are, like traditional implants, made of titanium posts that, once inserted in a patient's jaw, fuse completely and permanently with a patient's jawbone. These implants, in turn, act as a support for a bar made out of titanium or gold that anchors a set of full dentures. The bar is permanently fixed in place, providing stability to the dentures, and can only be removed by a dentist or oral surgeon.
A more affordable option
Standard dental implants, while considered by many to be the best available option for the permanent replacement of lost teeth, can be considerably expensive. In some cases, dental implants can cost as much as $1,500 for a single tooth. This makes hybrid implants a very attractive option for those who otherwise would not be able to afford a similar procedure.
Easy to care for
Regardless of which replacement option a patient might choose, regular oral hygiene is still an important part of their daily routine. Hybrid implants are an attractive option as they require nothing more complicated than the same procedure used by someone with all of their natural teeth — regular, twice a day brushing with a soft-bristle brush. Permanent dentures need to be removed on a nightly basis for cleaning and require denture adhesives and specialized denture cleaning products, whereas hybrid implants can be kept clean with regular toothpaste.
Interested in hybrid dental implants?
A hybrid implant denture can be an affordable, easy to care for and a more comfortable and convenient way to replace lost teeth. The surgical procedure is often much more simple than traditional implants, caring for them is straightforward and something everyone is already familiar with, and they are a durable and long-lasting solution. Even if a patient has a history of gum (or periodontal) disease, hybrid implants have a very high success rate. As they do not involve dentures resting directly on the gums, they can be much more comfortable than regular dentures for anyone who has or has had periodontal issues in the past.
If you are interested in learning more about hybrid implants, the first step is to consult with a dental professional in your area. Contact our office today.
Request an appointment here: https://lincroftvillagedental.com or call Lincroft Village Dental Care at (732) 842-4037 for an appointment in our Lincroft office.
Check out what others are saying about our services on Yelp: Read our Yelp reviews.
---
Related Posts
November 26, 2019
Modern dentistry allows patients to consider options like hybrid dental implants as a way to replace their missing teeth. Hybrid dental implants are the best of both worlds. Dentists and oral surgeons recommend them for …