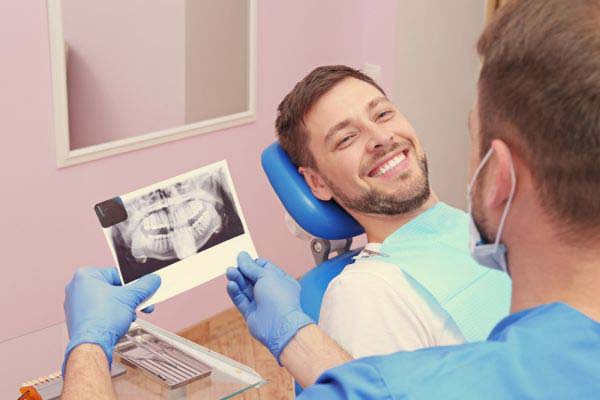 For someone who is missing most or all of their teeth, finding a tooth replacement solution can be time-consuming and sometimes confusing, and that is why hybrid implant dentures can be a great solution. With recent advancements in dental technology, there are now more options than ever for someone looking to replace one or multiple teeth. This makes it important to learn about all the different options, what they do and how they help a patient with their issues.
Currently, dental implants are considered by dentists and patients to be one of the best tooth replacement options. However, the cost can be quiet high and sometimes a person may need to find a more affordable alternative.
One of those alternatives that people are seeing great results with is hybrid implant dentures. In this article, we are going to cover how they work and the results someone can expect from getting this tooth replacement option.
Information about hybrid implant dentures
Just like the name suggests, hybrid implant dentures are a combination of both dental implants and traditional dentures. They are used for replacing full rows or all of a person's teeth that are missing. The most significant difference is that these dentures are fastened and set on four dental implants that have been inserted and secured in a person's mouth.
As is usual with dental implants, the metal posts are inserted and fastened to the jawbone of the patient's mouth. The implants are then used to support a metal bar that is attached to the dentures and used to keep the prosthetic teeth in place for the patient. With hybrid implant dentures, there is no risk of the dentures moving around.
These dentures are not removable like traditional dentures and will need to be removed by a dentist.
An affordable alternative to traditional dentures
Hybrid implant dentures are also very affordable. Although dental implants are said to be the top option of tooth replacement, one of the best alternatives is hybrid dentures. Hybrid implant dentures provide a great option that is affordable for patients who are looking to get multiple teeth replaced.
Easy repair and maintenance
Overall, the repair and maintenance of hybrid implant dentures are said to be very easy when compared to some alternative options. For people who have busy lives, some of the other tooth replacement options can be a hassle to handle all the cleaning and daily maintenance.
The only more difficult repair issue with hybrid implant dentures is if the metal bar that attaches the teeth to the metal spokes is damaged. Other than that, most repairs can be completed efficiently and quickly.
Final note
Do you have more questions about hybrid implant dentures and how they work? Give our office a call, and we can answer additional questions that you may have. We are always ready to help guide patients to make the best decisions for their teeth and oral health. Call us today!
Request an appointment here: https://lincroftvillagedental.com or call Lincroft Village Dental Care at (732) 842-5005 for an appointment in our Lincroft office.
Check out what others are saying about our services on Yelp: Read our Yelp reviews.
---
Related Posts
September 20, 2019
Life can be rough on teeth, but cosmetic dental procedures can come to the rescue. Through accidents, injuries and poor oral health habits or because of genetics, your teeth may not look the way you …