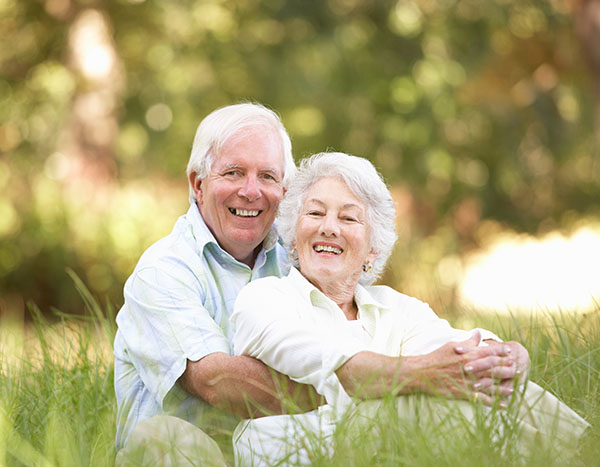 Hybrid implant dentures are dentures that are installed on implants to give you high-quality, natural-looking prosthetics to replace your teeth. They are fixed in your mouth using dental implants and titanium or gold posts to attach to your jaw.
If you have missing teeth and have trouble chewing your food, you should consider getting hybrid implant dentures because they are considered one of the best tooth replacement implants available. If you still are not sure if they are right for you, here are some of the benefits of using them.
Five benefits of hybrid implant dentures
1. They look natural
Before the hybrid dentures are installed in your mouth, your dentist will take a precise measurement of your mouth, which includes impressions of your remaining teeth and gums. The impression will be used to determine the right shape and size for each of the fake teeth.
Once the impression has been taken to the lab and the denture installed in your mouth, most people will not know they are not real unless you tell them.
2. Improved chewing
One of the problems with losing your teeth is that chewing becomes a hassle. Even when you have regular dentures in place, it takes a while to get used to chewing with them, and you also have to worry about damaging them while eating.
The hybrid implant dentures are made to last so you don't have to worry about damaging them while eating, allowing you to chew your food as you did with your real teeth.
3. Easy maintenance
Complete dentures can be a hassle to clean because of how they are installed in your mouth, but hybrid implant dentures don't require that much work. You can clean your implants the same way you used to clean your teeth: brushing twice a day.
In the rare event that it breaks, it can be easily fixed by replacing the titanium or gold post attaching it to your jaw.
4. Improved appearance
Having a complete set of white teeth makes a big difference compared to dentures, which typically look fake. With your new smile, you will look better than you have in a while, which should increase your self-confidence as well.
With hybrid implants designed to preserve the bone in your jaw, you don't have to worry about losing bone density, which also helps to preserve your facial structure and keep you looking good.
5. Secure fit
One of the biggest problems people have with dentures is the fact that they move around in your mouth, which can get uncomfortable. With hybrid implant dentures, there is no need to worry about your dentures moving around in your mouth because the implant is firmly fixed in there and designed to stay locked in position.
Conclusion
If you have missing teeth and are in search of an effective solution to help you maintain a great smile and function like you have all your teeth, talk to your dentist about hybrid implant dentures to find out if they are right for you.
Request an appointment here: https://lincroftvillagedental.com or call Lincroft Village Dental Care at (732) 842-5005 for an appointment in our Lincroft office.
---
Related Posts
September 20, 2019
Life can be rough on teeth, but cosmetic dental procedures can come to the rescue. Through accidents, injuries and poor oral health habits or because of genetics, your teeth may not look the way you …
---