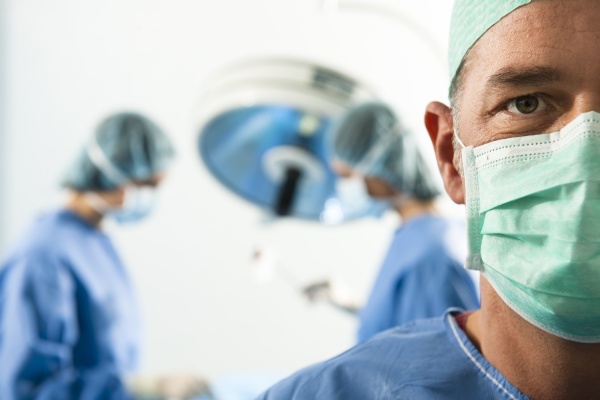 Pain during dental visits is common and a lot of people struggle with the anxiety that comes along with it, however, that pain can be easily managed with the help of a dental anesthesiologist.
Because there are so many fields within dentistry, it can be beneficial to know exactly what an anesthesiologist does and how they can help manage dental pain. And in this article, we address just that! Keep reading to find out how your pain can be managed during your next dental visit.
A dental anesthesiologist
Before understanding how your pain can be managed by a dental anesthesiologist, it can be helpful to know what exactly they do each day. Their roles are just as important as the dentist or oral surgeon. Find out what they do below!
What they do
Dental anesthesiologists are dental specialists who administer anesthesia, oral sedation and other pain management methods during a dental appointment. These appointments are typically more involved and not just a routine exam or cleaning. However, depending on any anxiety that the person has, a dental anesthesiologist may be brought in.
How they manage pain
As unfortunate as it is, dentistry still hasn't found a way to perform procedures without there being any pain involved. But, with the help of a dental anesthesiologist, pain can be at least managed throughout the appointment.
Pain is what most people fear in regards to their dentist's appointments. A lot of the pain that comes along with these procedures can be unknown and pretty severe. This can cause fear and anxiety to build prior to the dental visit. That fear and anxiety may cause a person to avoid the dentist which can eventually be dangerous to one's oral health.
During an invasive surgery or an involved procedure, a dental anesthesiologist can administer sedation and pain management throughout the procedure. This way the patient doesn't wake up or experience pain. Dentists and oral surgeons have to focus on the procedure itself. But, a dental anesthesiologist can ensure that the patient is taken care of throughout the procedure.
More involved surgeries, like dental implants or a bone graft for the gums, may mean more pain. This means that a dental anesthesiologist will have to administer general anesthesia as well as a pain relief medication. However, that may not be necessary for procedures like dental crowns or fillings. Instead, laughing gas may be given.
With the help of dental anesthesiologists, dentists and oral surgeons are able to do their job and patients are able to remain comfortable during their procedure. Their role in dentistry allows for greater work to be done overall.
Reach out to our office today!
If you have questions or concerns then reach out to us so that we can help you further. Let our trained professionals go over just how your pain can be managed with a dental anesthesiologist! Give us a call or stop by our office.
Request an appointment here: https://lincroftvillagedental.com or call Lincroft Village Dental Care at (732) 842-5005 for an appointment in our Lincroft office.
Check out what others are saying about our services on Yelp: Read our Yelp reviews.
---
Related Posts
September 20, 2019
Life can be rough on teeth, but cosmetic dental procedures can come to the rescue. Through accidents, injuries and poor oral health habits or because of genetics, your teeth may not look the way you …