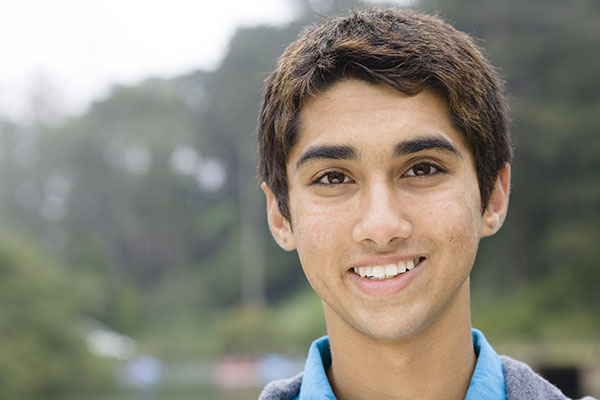 Ready to find out more about your kids' oral hygiene? Even though kids will lose their baby teeth it is still important for them to properly take care of their first set of teeth. Children do not start losing their baby teeth until they are about six years old. Children need their baby teeth to be in good health to chew and talk properly.
Taking care of this first set of kids teeth is truly essential to their being able to have a healthy mouth when their permanent teeth begin to grow in. Healthychildren.org states that by the time kids reach the age of three, more than one out of four kids will have one or more cavities.
5 tips to create oral hygiene habits with your kids
The following tips are suggestions for creating oral hygiene habits that children can learn to stick with. Even though many parents believe taking care of baby teeth it is not that important since they are going to fall out anyway, this is simply not true. When a child has dental decay in their baby teeth, there is a higher possibility of other negative health issues.
In order to prevent children from having future problems with their teeth, they need to practice proper oral hygiene habits.
1. Practice good oral hygiene with the kids
When parents and kids brush and floss their teeth together, children are more likely to perform their good oral hygiene habits without complaining.
2. Set a timer when it is time for the kids to brush their teeth
Setting a timer is a great idea since it lets children know exactly how long they need to brush their teeth.
3. Let the kids be a part of choosing their toothbrush and toothpaste
Giving kids the option to choose their toothbrush as well as the flavor of their toothpaste allows them to be part of the good oral hygiene habits process.
4. Teach kids about making healthy food choices
While most kids do love their sweets, teach them what can happen to their teeth if they eat too many sweets or do not brush their teeth immediately after eating sweets.
5. Make it fun
Most kids think that flossing and brushing their teeth is a chore and will accordingly do almost anything in order to avoid what is necessary for their good oral health. One idea for making oral hygiene fun include dancing to their favorite music.
Kids' dentist
Making sure that your child's oral hygiene is in good shape is part of your parenting responsibilities. If you have any questions about helping your kid practice better oral hygiene habits, making an appointment with a kid's dentist is a great idea. We can help you keep your child's teeth in healthy shape until they can take care of their teeth on their own.
Call (732) 842-5005 today to reach Lincroft Village Dental Care.
---
Related Posts
January 5, 2019
Cold, mouth and canker sores are all sores that can affect many people at some point in their lives. Each type of sore is different and have their own symptoms that can be identified.Mouth sores …
---